Welcome to the blog
Here you'll find official communications and information from the Agile Marketing Manifesto team.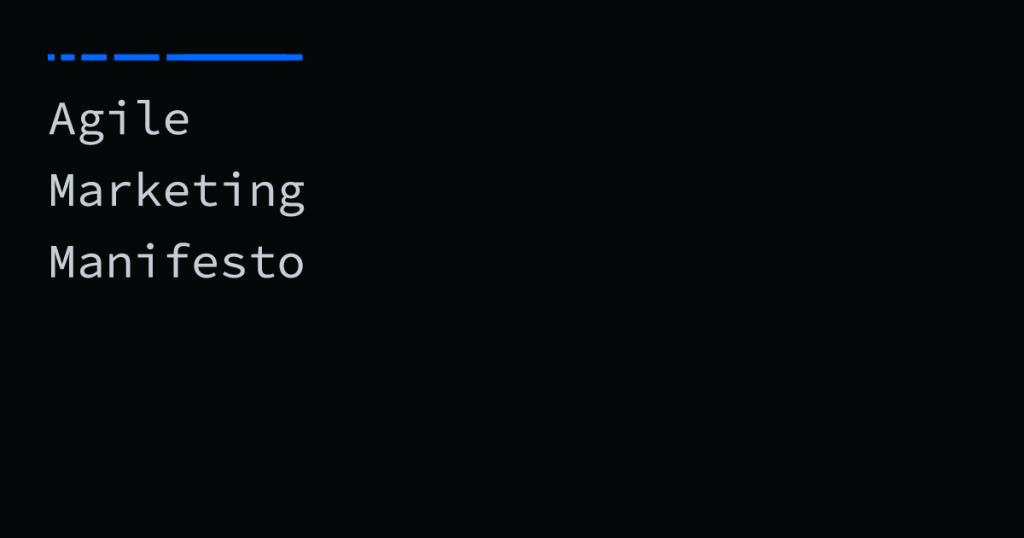 #SprintTwo brought together the community in the effort to update the agile marketing manifesto values and principles. The one sub-committee that probably met the most […]
Continue Reading
This declaration may be freely copied in any form, but only in its entirety through this notice.