Welcome to the blog
Here you'll find official communications and information from the Agile Marketing Manifesto team.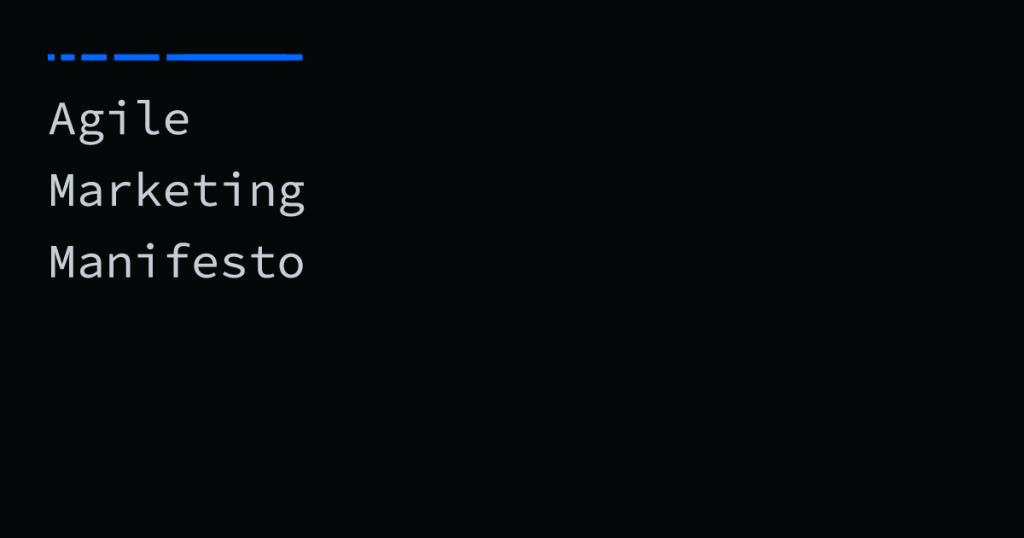 We've been working on putting the update to the agile marketing manifesto, and over the summer we will finalize the updated manifesto. In September we […]
Continue Reading
This declaration may be freely copied in any form, but only in its entirety through this notice.